Originally published July 8, 2009 by New York Press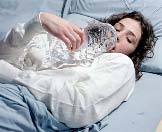 Summer in New York is long, slow, hot and brutal—especially for art galleries. Many of the people who might actually buy something are out of town, and the traditional tourist is not known as a big art consumer. Few artists or galleries want to commit the time and money to a one-person show. Hence the rise of the phenomenon known as the "summer group show." Galleries come up with overarching themes that give them good excuse to mount large group shows that often have a little of something for everyone. They're lots of fun, but rarely earth shattering.
Heist Gallery on the Lower East Side is hoping to change that. The Essex Street gallery has decided to devote its entire summer to shows about New York City. Entitled "The City's Summer Heist," the programming involves a series of quick hit two-week exhibitions that will alternate between solo and two-person shows, mounted both inside and outside of the gallery itself and will include video, photography, performance, sculpture and painting that all relates to summer in the City. The summer programming began on June 30 with site-specific video installations by Liz Magic Laser. The display consists of three performance-based video and photographic works set in bank vestibules. She has produced a version of the Bertolt Brecht play Man Equals Man in the vestibule of a Chase bank branch. Man's relationship to ATM? It will be interesting to see what it all means.
The second show is a twofer. Tim Hailey and Milton Carter do not explicitly work together, but the curator has paired them, in a series of events woven together by their fascination with motorcycle culture and promises the project will "thrill and shock" gallery viewers (not to mention the neighbors). Ladies and Gentlemen, start your engines! Personally, I think Evil Knivel jumping the fountains at Cesar's Palace represented the ultimate motorcycle art, but perhaps Tim and Milton can top it.
Installation number three is a multimedia and video performance TV show by Jennifer Sullivan. She will set up what looks like a nutty TV studio in the gallery and produce a daily program that will star both her and her artwork. The gallery press release promises "possible disaster." Heist's owner Talia Eisenberg says, "We don't know exactly what the show entails because we are giving her full creative reign starting from day one through the end of the second week." So far, the gallery programming seems to promise both thrills and danger. I guess that's all part of life here in Sin City. Stay tuned.
The fourth and most intriguing exhibition is in more traditional-looking media and depicts radically different visions of the city. Tim Feigenbaum's "Trainset Ghetto" will attempt to create a cinematic, hyper-real miniature environment based on 1980s-era decaying New York City—using model railroad supplies he has created an empty film set of our town. Eerie, beautiful lighting gives these pieces a surreal glow. Marissa Blustones' large paintings depict a dream-like vacation from the city that becomes a nightmare. Semi-clothed figures dot a rural landscape that seems ready to explode upon impact. Lush and colorful, these scenes are truly terrifying. The moral of the story is never leave the city! It's a jungle out there.