Originally published November 3, 2009 by CityArts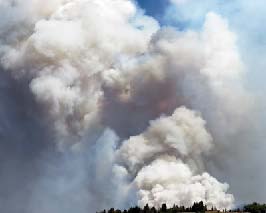 Kris Graves Projects, a Dumbo gallery, has just opened "Of Land," a fresh and visionary exhibition show of landscape photography. This elegantly curated show consists of 11 photographers whose diverse visions cover a wide of landscape and printing techniques. The photos range from the lush velvet of vintage platinum prints to the harsh colors of an "archival pigment print" and everything in between. The diversity of printing technique is fitting for a show that also ranges so far and wide in its portrayal of landscape.
There is an underlying sense of stillness to the entire show. Granted, a photograph renders the world still, but there is in this show a consistent quietude that runs through all of the works. It took me a minute to adjust my New York head to this silence. The pay off is worth the time.
I loved Victor Shrager's portraits of giant masses of butter—"Monument (2)" and "Monument (477)" that look like brilliant yellow icebergs. Beautiful and funny, they are placed on the gallery wall next to Laura McPhee's photos of monumental steam clouds rising from a devastating forest fire, beautiful and brutal, a nice counterpoint to the butter glaciers.
Jed Devine is represented here by two pieces—" Fireworks, Oak Bluffs, Martha's Vineyard" and "Battery Park City Landfill, New York Early 1980s"—that differ in subject matter but share the same technique. Each is 43 inches long and made up of a series of smaller sequential photographs. Artfully collaged, they each portray a long horizontal landscape. One, almost pitch black, captures a burst of fireworks above a small town. The other, blindingly brilliant, is of a landfill in lower Manhattan, the giant depression in the ground gently rimmed by machines. Each is achingly poetic, and once again the gallery has made a little bit of magic happen in the placement of the works.